Silencer
Due to legal requirements, all barrel extension tubes (aka silencers) are empty and without foam or sound baffles. Therefore it feature no measurable sound reduction. It is intended for appearances only.
Product 1 to 1 of total 1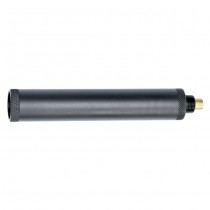 Spring loaded inner barrel extension Performance increase of 15 to 25% Suitable for CZ...
(Read more)
Product 1 to 1 of total 1